1304576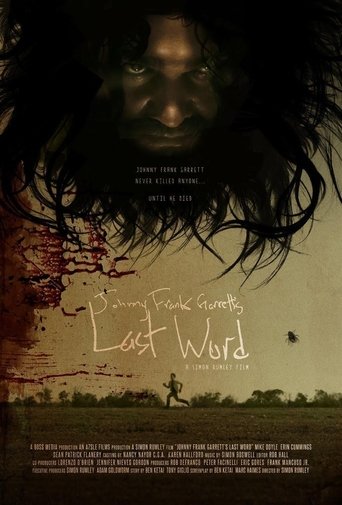 emb2=http://desmix.org/a.php?img=7980&emb2=http://desmix.org/a.php?img=7981&emb2=http://desmix.org/a.php?img=7982
Directors:

Writing:

Ben Ketai, Marc Haimes,

Stars:

Erin Cummings, Mike Doyle, Cassie Shea Watson, Jon Michael Davis, Sean Patrick Flanery, Devin Bonnée, Jon Arthur,

Country:

US

Language:

English

Synopsis:

When a young man is executed for committing murder, he leaves behind a curse letter, promising vengeance for all those connected to his unfair trial.
Sorry, couldn't find any critic reviews. Try again later when more data could be available to include.
---
---
Write a review for Johnny Frank Garrett's Last Word