1304825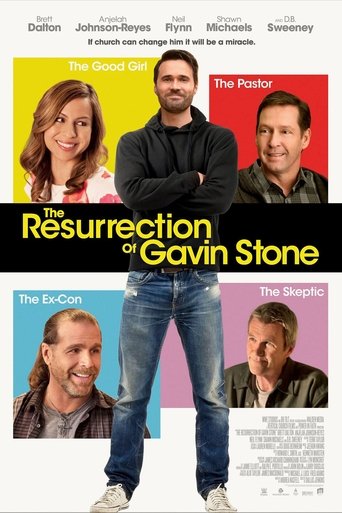 pic=71616c365a526f2b396c6a785578334250496151704c4f4e554a6d654a354746474546356c6e75796650453dpenc&emb2=https://openload.co/embed/FO9erso5ZTo/&emb2=http://hqq.tv/player/embed_player.php?vid=PTdNFguw8WiX
Directors:

Writing:

Andrea Gyertson Nasfell,

Stars:

Brett Dalton, Neil Flynn, Anjelah N. Johnson, D. B. Sweeney, Christopher Maleki, Michael Hickenbottom, Nicole Astra,

Country:

US

Language:

English

Synopsis:

Gavin Stone, a washed-up former child star, is forced to do community service at a local megachurch and pretends to be Christian so he can land the part of Jesus in their annual Passion Play, only to discover that the most important role of his life is far from Hollywood.
Sorry, couldn't find any critic reviews. Try again later when more data could be available to include.
---
---
Write a review for The Resurrection of Gavin Stone